American Idol has been a path-paving show for young singers, running successfully for over two decades. It entered into its twenty-first season in 2023 with pomp and glitter and has showcased amazing talents from across the country in its glorious past of running successfully and presenting a once-in-a-lifetime opportunity for its contestants to showcase their talents in the field of singing. It has brought talents like Carrie Underwood, Kelly Clarkson, Jennifer Hudson, and Scotty McCreery to US households.
Its first episode for this season premiered on February 19, 2023, on the ABC television network. It is being judged by legends Katy Perry, Luke Bryan and Lionel Richie and is being hosted by Ryan Seacrest.
American Idol Audition Recap
The judges held auditions In Las Vegas (Nevada), New Orleans (Louisiana) and Nashville (Tennessee) from September to November 2022.
A total of 35 Contestants gave their performances in the Showstopper Round. After that, the judges came up with the Top 26, all well deserving and at the top of their games.
These 26 were further split into two groups of thirteen members each. The two groups' performances aired on the 16th and 17th of April. After the judgment, three members were eliminated from each group.
Who Were Shown The Door?
Dawson Wayne, from Texas.
Elijah McCormick (who happened to be the Platinum ticket winner from the judges), from North Carolina.
Elise Kristine, from Washington.
Emma Busse, from Canada.
Malik Heard, from Texas.
PJAE, from Oklahoma.
These six were left heartbroken when their journey to their dream was shortened due to their elimination. They gave their best but it seems luck was not in their court that day, better luck to them for their future.
And These Guys Made It To TOP 20!
The Top 20 contestants for the 21st season of American Idol were picked up by the valuable votes of the American people, the contestants that when on to celebrate that day for securing their positions in the Top 20 were,
Zachariah Smith was the first to secure his position in the Top 20. The 20-year-old grill cook focused on his vocals for this performance and with his splendid performance Katy Perry sees him as a Top 10 material.
Luce felt that Matt Wilson came alive with his performance on "Say You Won't Let Go" by James Arthur and found the song a perfect choice for him.
Naliyah Serenity a diva performed on "Baby Love" by Mother's Finest.
Warren Peay was next who sang "Up There Down Here" by Zach Williams with his signature Cowboy Hat and his guitar in Hand. The song also reflected his struggles with alcohol addiction.
Kaerya performed "Bruises" by Lewis Capaldi on the piano. Her rendition of Chris Stapleton's "Cold" had impressed the fans earlier as well.
Mariah Faith, a 21-year-old hair stylist's performance on "Cry to Me" by Solomon Burke was called a great performance by Luke. During her auditions, she had performed "Whenever You Come Around" in memory of her stepdad who had suddenly passed away in April 2019.
18-year-old Iam Tongi, from Hawaii, is ruling Social Media this season so far. He performed effortlessly on "The Winner Takes it All" by ABBA with his guitar.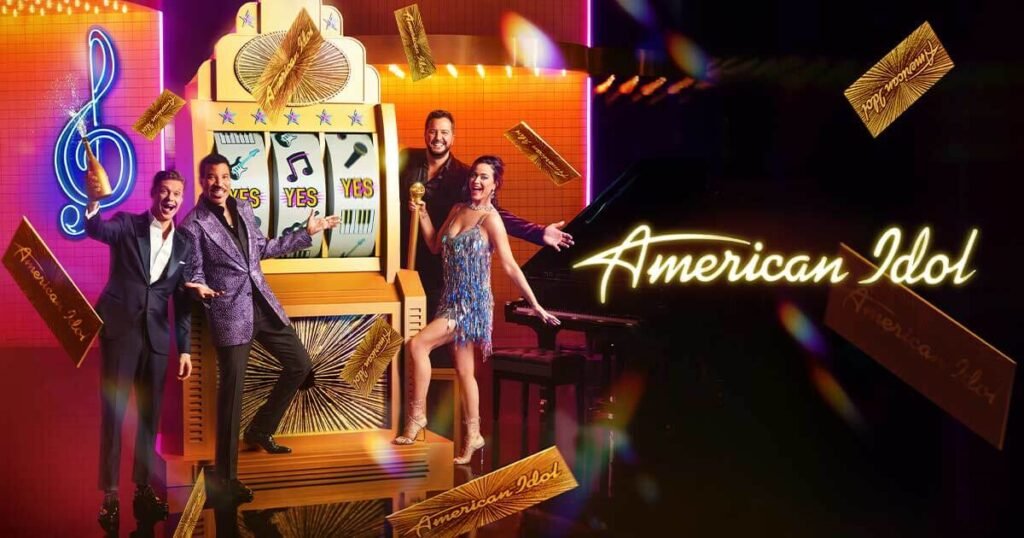 Haven Madison being the youngest contestant to make it to the Top 20 this season, showed her storytelling skills through her performance on "Mean Girls" by Leanna Crawford. Lionel was astonished by this 17 year Old's performance.
Oliver Steele took her guitar and sang an original "Too Soon" and earned a 10 on 10 from Luke and left Katy wondering why he didn't choose an Original song earlier.
Lucy Love took the stage with her original song "Boulders" and left the judges emotional.
Hannah Nicolaisen sang "Somebody to Love" by Queen. She reminds Katy Perry of Jennifer Lawrence.
Olivia Soli chose "I Surrender" by Celine Dion. She had earlier also performed on another song by Celine Dion. 
Maybeth Byrd brought her original "People Pleaser" to the floor and left the audience in awe. Lionel was seen screaming 'Wow' for her performance.
Michael Williams chose "Lose You to Love Me" by Selena Gomez for his performance. He also appeared on the eighteenth season of 'The Voice'.
Paige Anne, another 16-year-old on the show sang "Say Something" by A Great Big World.
Nutsa took note of the Judges' comments on her previous performance and this time performed on "Un-break My Heart" by Toni Braxton.
Another original song "180" was performed by Tyson Venegas, who by the way was another Platinum Ticket winner.
According to Lionel, Megan Danielle gave a "sold-out performance" on "Holy Water" by We the Kingdom.
Colin Stough, the 18-year-old country singer performed "Pretty Heart" by Parker McCollum. Katy liked him for his authenticity.
Wé Ani chose "Skyfall" by Adele. She nailed her performance as always.
All of us wait for the reveal of the next round with the Top 12 contestants which is supposed to be premiering on Monday night at 8 p.m. ET/PT on ABC. If you have not been following this season, we highly recommend you start watching it before the season finale will be aired on 21st May 2023!