Coming from a strong musical background, Sanchari Sengupta, the Indian Idol 13 contestant talks about her passion, advice to the budding singers and upcoming projects in a tete-a-tete with Readers Fusion.
Here are excerpts of the interview:
How did you get into music? What led you to get into this industry and when did you start?

Both my maternal and paternal side have a special connection with music. My mother used to learn music. My grandma used to sing too. My grandfather opened a music school too. One of my uncle is into Bengali folk music. Basically, music runs into my family.
My mom used to put me to sleep while singing. I used to stare at her when she stopped. All I wanted was that music should always continue. 
At the age of two, my mom started teaching me. I was three , when , at a function, I took someone's mike and started singing on stage. By the time I was four, I started learning it professionally from Smt. Shrimati Tulika Rekha Dutta. I have learnt classical from her.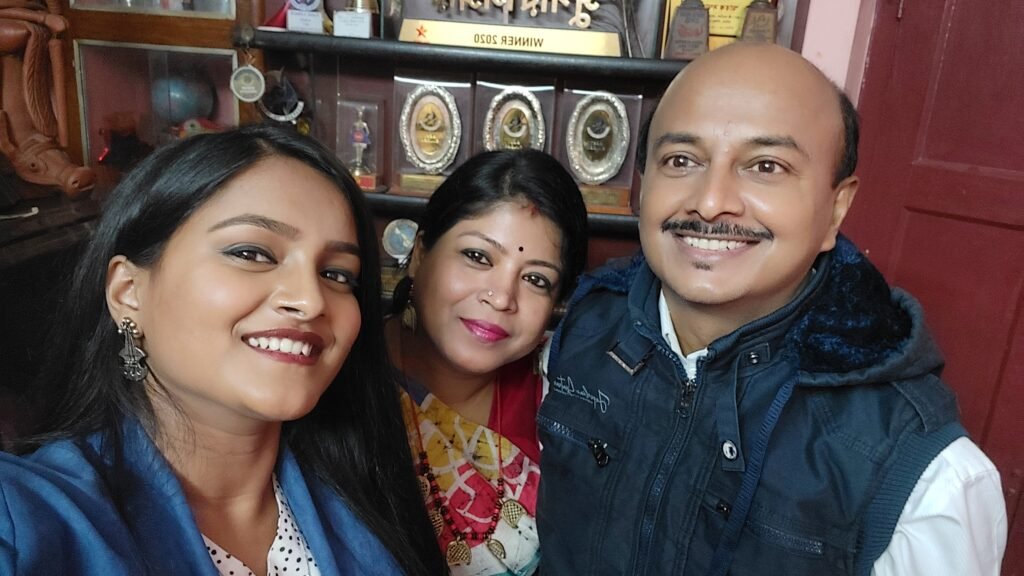 My parents have always tried their level best so that I get to learn from the best tutors of the music industry. I have learnt Gazal from Ustad Sabir khan. He has always treated me like his own daughter and used to teach me in his lap.
Kids of my age used to jump on harmonium and I, on the other hand, used to feel so bad about it.. All I wanted was to just listen to the melodious tunes of it and respect it. So, my relationship with music is from the time I was born.

This is an amazing journey You started probably at 4 Learning from different Masters (gurus), You learned from some of the legends from the industry. You are truly an inspiration for all who want to learn music. 

Himanshu Suri
What is the best musical advice you have ever got from any of your mentors?

I was 6 years old when I participated in a reality show. Since then, my parents and my mentors have advised me that being a winner is not the ultimate achievement. Giving your best from your core is what to always aim for. 
Which song or genre is your favorite?
 It's very difficult for me to choose one specific song. I believe each and every song is beautiful in its own way. I love both classical and fusion. I strongly feel music and lyrics both equally play an important role. Thereafter, comes the role of the singer.  Also, a lot of thoughts and efforts have to be put on audio visuals these days.
When do you practice?

Well, I don't have a fixed time for Riyaz(training practice). I do it at any time of the day. Music is more like a meditation for me. Once I sit for Riyaz, I could go on and on, be it till 2a.m in the morning. This is because of my immense love towards music. 
What is coming next?

One of my original's is to be released in January. Also, I have another lined up Hindi original, for which I have written lyrics and composed it too. There are other few projects in Mumbai for which recording is yet to be done. All I can say, this year has a lot to offer.
Tell us about Sanchari Design, How is it going? What should be Expected from Sanchari Design?

My mom made her hobby, her business. Ever since she grew up and saw my grandfather (Nana ji)  painting, she started doing it. Earlier she was doing it as a hobby but all thanks to Indian Idol for making this hobby a business. Neha Kakkar was her first customer, and I have this dream that she comes to Shark Tank one day to make a pitch.
One message that you want to pass through to all the audience?

I have one very strong message for the readers – 'Give your 100% to pursue your passion'. 
For me music is my passion. I  see music in each and everything. Similarly, in whatever field someone's passion is , just do whatever could be done to follow it.  I have heard people saying that they want to follow their passion but have a lot of limitations. All I can say is, everyone has their own set of difficulties and struggles, but getting through it and chasing your dreams is only in your hands. 
Many big names in the industry like Asha ji, Lata ji are examples of it. They are no excuses if its true passion.