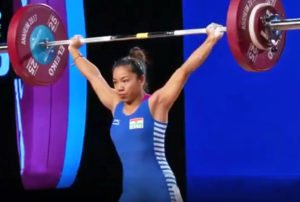 It is quite a beautiful coincidence for India to receive gold and silver medals on the same day at CWG 2018. Gururaja Poojary 's stellar performance helped India to grab the First Medal. It was received by the 25 year old Indian Counter part for 56 Kg Weightlifting event in the Men's Category.
After a while India was lucky to win Gold medal in the same category i.e. Weight lifting but this time in Women's Category (48 KG) by well acclaimed 23 year old Saikhom Mirabai Chanu.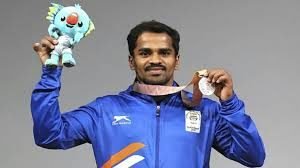 Poojary has lifted a total of 249 Kg which includes 111Kg in snatch, 138 Kg in clean and jerk. He is also a bronze medal holder in CWG Championships which was held in 2016. Chanu received the medal by her stunning achievement of lifting a total of 196 Kg including 86 kg in snatch and 110kg in Clean and jerk.
Saikhom's performance has been hailed by her successor Padma Shri Karnam Malleshwari who holds record of winning medal at the Olympic Games.
CWG 2018: Twitter Responses on their achievements
Every lift from her broke a CWG record. Nari Shakti at its best. Super proud of #MirabaiChanu for winning the first Gold for India. #CommonwealthGames2018 pic.twitter.com/C6NavwLfQ0

— Virender Sehwag (@virendersehwag) April 5, 2018
Congratulations #MirabaiChanu on the Gold!! The whole nation is proud of you! #CWG18 #GC2018Weightlifting pic.twitter.com/L50MNIoJtK

— Anil Kapoor (@AnilKapoor) April 5, 2018
Congratulations chanu mirabai for gold 🥇and gururaja for silver 🥈👏🏻👏🏻👏🏻
#manymoremedalstocome#commonindia💪🏻💪🏻

— Pvsindhu (@Pvsindhu1) April 5, 2018