For FIFA World Cup 2018, Russia FIFA has launched the Panini Digital Stickers Album contest. The news was announced on FIFA.com, and will be available to its more than 300 million users, who had constantly been an active part in collecting, trading and pasting of the virtual stickers during the Brazil World Cup 2014.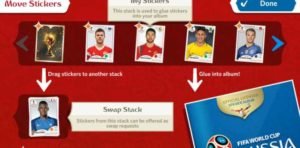 During the time more than 195 million virtual packets were opened with swapping of 243 million stickers. Panini is the sticker giant, which gives access to the cricket and football fans to collect and swap the stickers of the players as well as the team, who form the main part of World Cup. It can be accessed via the official app on iOS and Android.
Digital Stickers: Share and Swap
As every time, the goal this time is the same with completing the online collection for sticker and swapping the sticker doubles. The participants who would be able to complete the sticker collection before 31st August, will get a direct entrance to the Prize Draw. The prize would include 50 main as well as 50 runner-up prizes.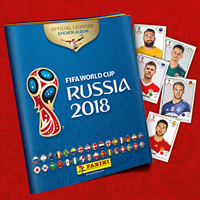 The competition would be made a bit easier, as the competitors would be provided with two pack of virtual stickers for free every day. To access more stickers, digital codes are printed behind the stickers of Panini which is essentially available in the stores. Panini and Coca Cola would team and provide promo codes to its users via newsletters, Facebook and Twitter.
The competition would comprise of challenges, like collection of specific stickers and activating them. On completing the challenge, prizes would be offered which may include stickers or some others. The competition is being hosted by FIFA.com and Coca Cola in association and will be active till 31st August, 2018.